About Us
We went to University in Vancouver, Canada, where we discovered Bubble Tea. There was something magical and simply amazing about these drinks. A fruity drink and a snack all in one? As a student, what was not to love about that?
Fast forward to 2010, when our dream of bringing Bubble Tea to the UK became a reality and we began importing and distributing Bubble Tea ingredients to coffee shops and new up and coming Bubble Tea dedicated shops.
We used to do what other companies still do, we used to buy ingredients and supplies from wholesalers abroad and import them to sell here in the UK.
But then, we realised that the ingredients were not at all what we were told they were! As we uncovered more and more information about Bubble Tea we became obsessed with finding brands and factories that were honest, ethical and that wouldn't let our customers down.
The UK coffee shop industry has very high standards, where coffee shop owners take pride in serving the best to their customers and we were not going to be a distributor that didn't respect that.
We also don't cheat when it comes to servings. A lot of companies out there in the food service industry will claim their products make a certain amount of servings, and after you buy them you realise they do, but actually you need a lot more to make them taste kind of what they should taste like. This is false economy. This is false.
Today, we don't buy from wholesalers that buy from a number of unchecked factories. We work with a selected number of producers that are award winning for both quality and flavour, that are fully certified ISO22000 (as a minimum standard) and that we know we can trust.
But not only that of course! We make sure we have competitive prices so that we can pass those savings to you and you can then provide the best quality and best tasting bubble teas to your customers.
OUR BRANDS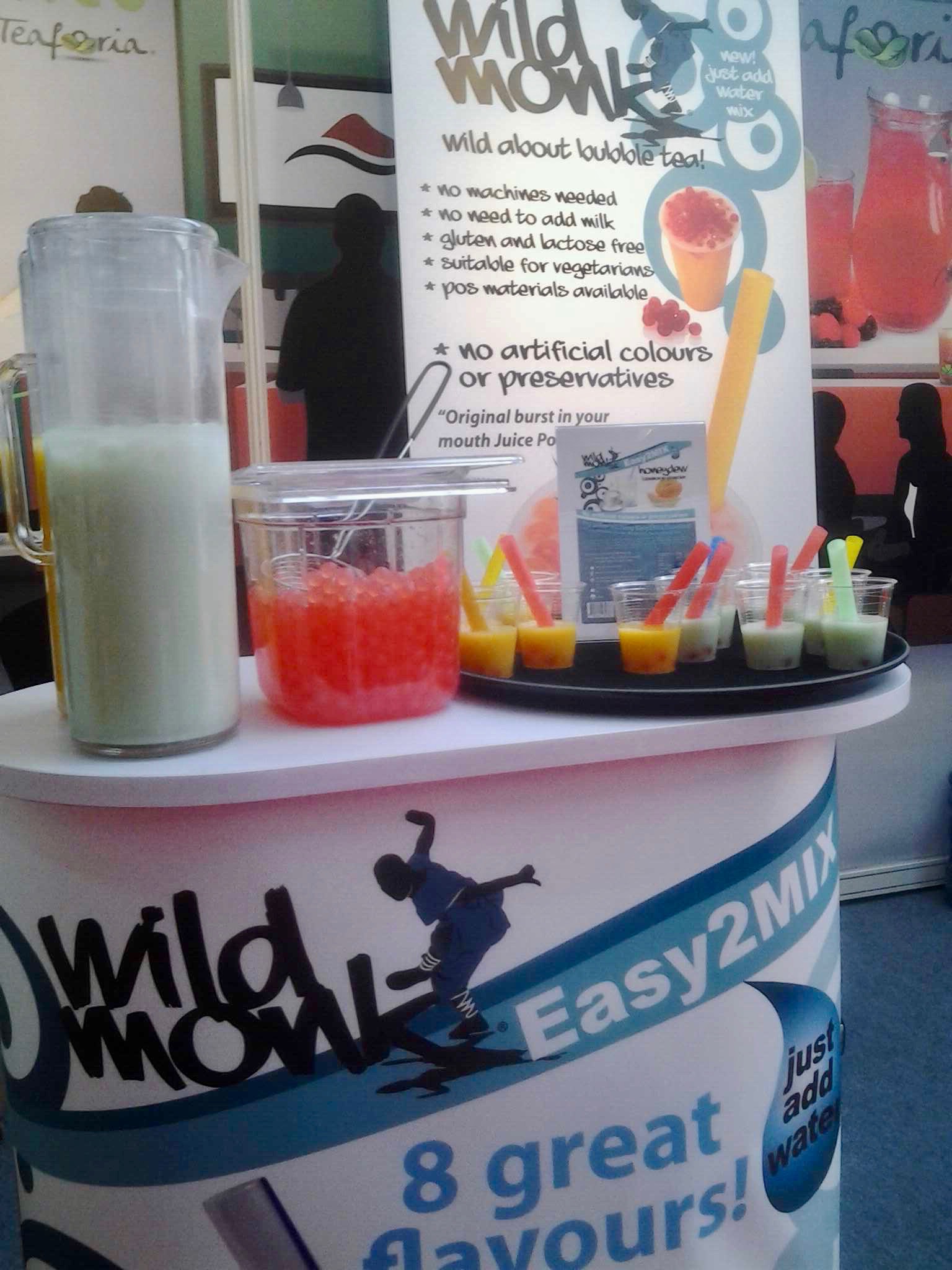 WILD MONK
Wild Taste Adventures of Bubble Tea! High quality ingredients to make Bubble Tea and super fun Juice Pobbles® developed with a few key goals in mind:
Easy to make - no training required.
Vegetarian, Gluten Free, Lactose Free, Naturally Flavoured.
Ideal for any business size, from market stalls to dedicated Bubble Tea shops.
Great number of servings.
True profit margins (no hidden operational costs, no hidden extra ingredients needed to make drinks at their optimum).
Marketing support
View the full range of Wild Monk products here: ALL WILD MONK PRODUCTS AT BTHCo.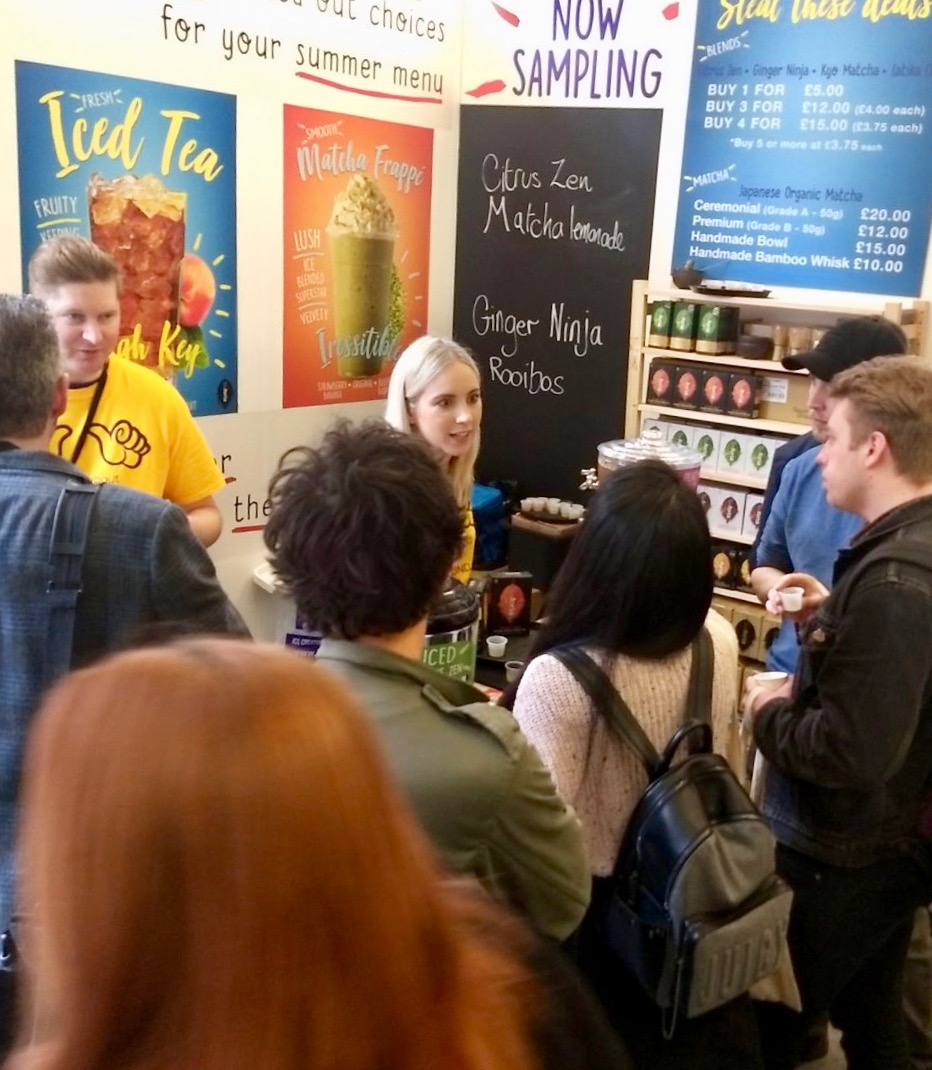 TEAFORIA
A selection of stone ground teas that include: matcha, tea lattes, iced teas and tea frappés.
Teaforia is the next level of real tea, the blends use natural stone ground ingredients allowing them to create extraordinary blends that taste like no other.
Easy to make, with great profit margins, Great Taste Award winning Teaforia products are the choice of coffee shops and restaurant chains as well as independent locations through the UK and Europe. For more information please visit the website www.teaforia.co.uk
View the full range of Teaforia products here: ALL TEAFORIA PRODUCTS AT BTHCo.

BBTHCo.
Our house brand covers a core selection of Bubble Tea must haves.
Over the years we have accumulated a wealth of experience in the Bubble Tea industry. This experience has helped us to create a range of products that have proven to be essential in Bubble Tea businesses. We often find that Bubble Tea shops can have too many products, too many choices. Although in theory this is a good approach, our visibility into a wide variety of shops has allowed us to see that in fact, those shops that have less choice are far more successful.
Our products cover the basics: Milky powders, Tapioca, Syrups and Utensils all at competitive prices and all with great flavour profiles.
View the full range of BBTHCo products here: ALL BTHCo. BRANDED PRODUCTS
OUR GOALS
To continue our growth as suppliers of awesome drink ingredients (such as Bubble Tea, Matcha Powder, Iced Teas, Frappés and more) for coffee shops, restaurants, pubs, bars, catering providers and beyond.
We aim to achieve this by providing excellent customer service, reliable delivery, competitive pricing, no minimum orders, free shipping in the UK (mainland) for orders £175 and above.
If you have any questions, or would like to provide feedback to help us improve our service or product selection, please do not hesitate to get in touch! Our customer service representatives are very much looking forward to hearing from you.
You can contact us at:
email: hello@bubbleteahousecompany.com
or
Fill in a contact form here: CONTACT US
or
telephone: +44(0)2081444104
telephone: +44(0)1425204450
or
at the bottom of the home page you will find a "Leave Feedback" tab: GO TO HOMEPAGE