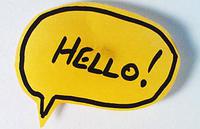 It's been a little while since our last update on our blog. We apologise for taking a little too long to write! But, we have been busy making some very important changes.
We are very pleased to share with you...
NEW! FREE SHIPPING ON ALL UK MAINLAND ORDERS £150 AND ABOVE!
You read that right. No exclusions, no restrictions. Simply add £150 or more to your basket (pre-VAT) and qualify instantly for free shipping to the UK Mainland!
Yes, this includes Juice Pobbles.
Virtual high fives all around!
BETTER COMPETITIVE RATES FOR ORDERS, £150 OR LESS IN THE UNITED KINGDOM MAINLAND, ISLANDS AND EUROPE
We have negotiated some incredible savings and, as you know, we don't profit from shipping, so we are delighted to pass on the savings to you!
Please see our full rates here: VIEW FULL SHIPPING CHART FOR UNITED KINGDOM AND EUROPE
BUY MORE, SAVE MORE
Even more savings than before! You can now view on our pages, price breaks, the more you buy, the more you save! Including Juice Pobbles, Bubble Tea Mixes, Iced Teas, Matcha, Chai Lattes and more!
VIEW ASSORTED JUICE POBBLES SAVINGS
EXCLUSIVE BUBBLE TEA FLAVOUR - WILD MONK LEMON-LIME MERINGUE PIE BUBBLE TEA WILL BE BACK THIS SPRING!
In March, you will be able to purchase for one more summer our popular seasonal special flavour Lemon-Lime Meringue Pie Bubble Tea consisting of Lemon Meringue Pie Bubble Tea Mix and Lemon-Lime Juice Pobbles ® .
These flavours are exclusive to Wild Monk and we are delighted they have chosen us as distributors of this unique offering.
Be sure to sign up to our Newsletter to stay in the loop of news and promotions, before you leave our website! You can save 10% off your first purchase.