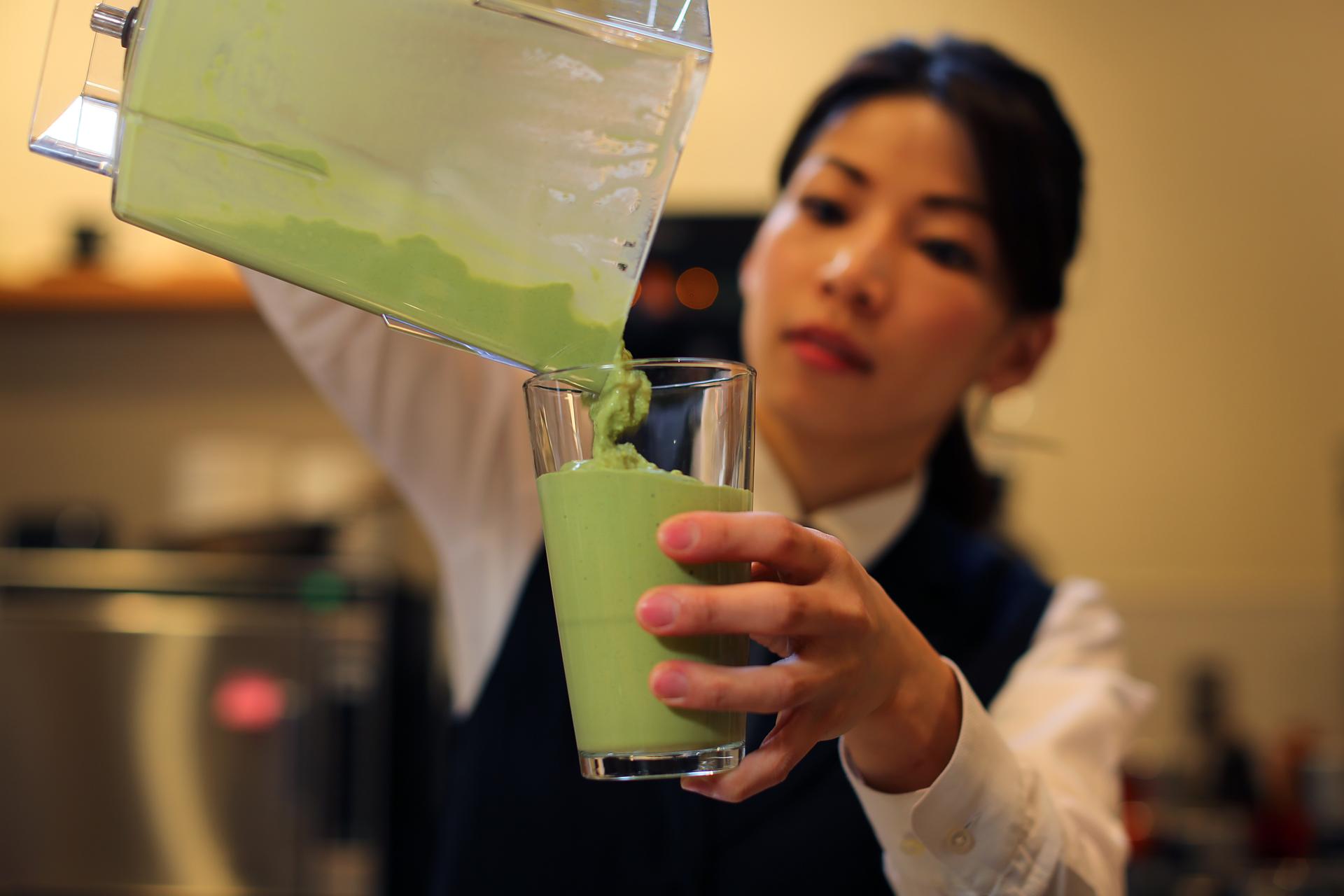 I want to be a Matcha man! (or woman, girl power!).
We've all heard the song by the Village People. What we haven't heard is that actually, the Village People were big advocates of pure ground green tea of the highest quality, in fact they are singing "Matcha Man" and not "Macho Man."
Okay, we may have gotten a little carried away there! But wouldn't it be great if they actually had intended to sing that? The folks at Teaforia certainly wish so.
Teaforia is a great new brand that is encouraging consumers to think about tea beyond just soaking leaves. They strongly believe that tea is being half wasted by throwing away the leaves, "You would never make a carrot and coriander soup and throw away the carrot and coriander and only drink the water! So why do it to tea?" Says founder Paul, holding his hands up in the air waiting for an answer.
I can see what he means. It's strange to think about wasting the best bits of the vegetables, and if I think about it, it's strange we are wasting away the best bits of the tea.
"When you have finely ground tea leaves, you get more of the nutrients, more antioxidants and certainly fuller flavours," Paul says.
And it goes beyond that. Teaforia makes using the finely ground teas very easy. Traditional ground teas require a lot of effort and steps that to us, in food service just translate to time, waste and ultimately money.
BTH Co. is very excited to bring to you the full Teaforia range of food service products. Whether it is lattes, frappés or iced teas, you'll certainly find something unique for your café menu!
Why not try to add to your café Matcha Frappés as a special? The range features 3 flavours (Original, Strawberry-Banana and Blueberry-Raspberry). It's a great way to get into matcha green tea, they are easy to drink, creamy, refreshing and super easy to prepare. VIEW MATCHA FRAPPES HERE.
Interested to find out more? VIEW THE FULL TEAFORIA RANGE.