Exotic to a Tea. Chai Tea Latte coming to BTH!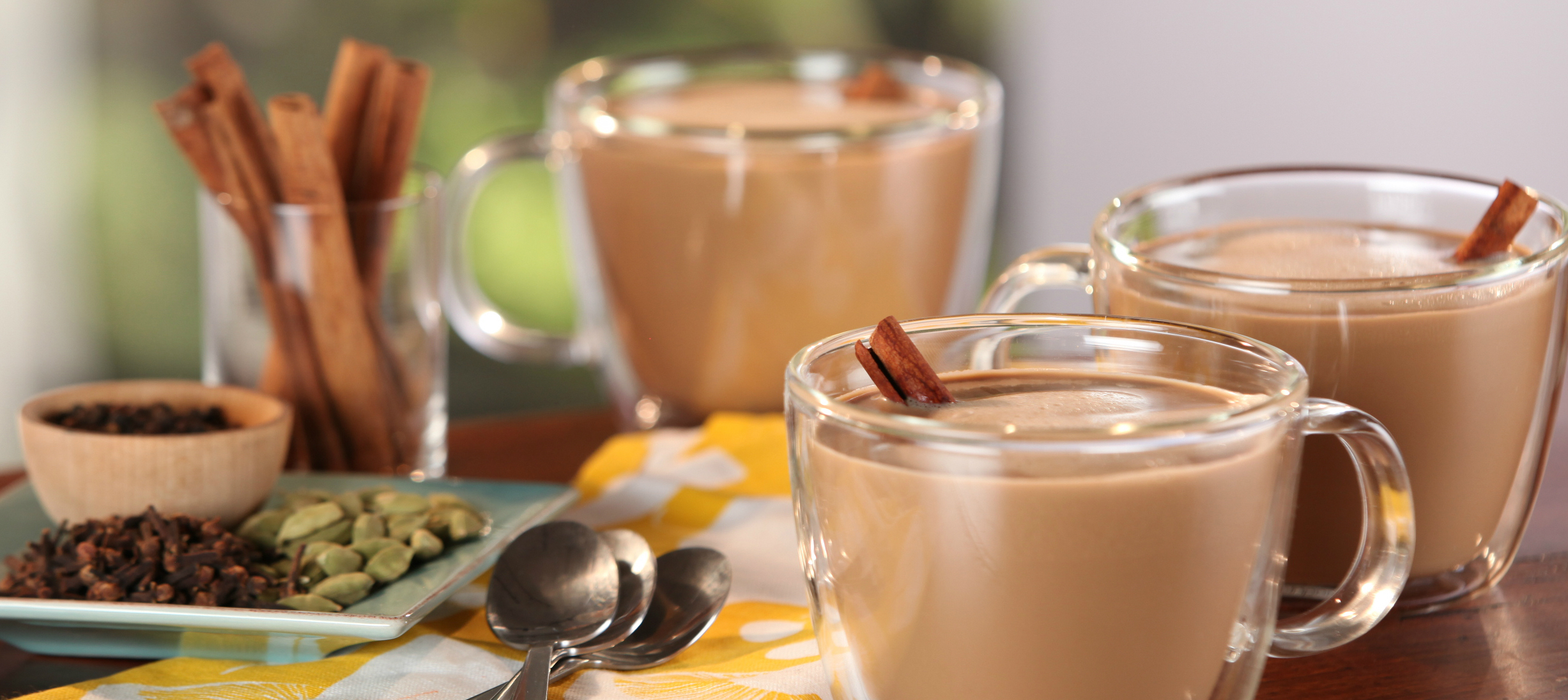 Hold on to your hats! Chai Tea Latte is finally coming to BTH!
Chai Tea originated in India. It is a blend of black tea and spices that is fragrant and incredibly flavourful. There are numerous ways of making Chai Tea, the traditional way is to have it sweetened with Milk.
Our Teaforia branded Chai Tea Latte is unique in that it has a very big focus on tea and spices, it's not sickly sweet, it's smooth and delightful. It has the right balance between all the ingredients which include milk and natural cane sugar.
The Chai Latte can be prepared hot or iced. It can be done with either just water or steamed milk (or iced milk for iced versions).
It has, as always, passed our quality control tests. (This means that you get quality assured products, that don't require several scoops of powder to create a drink as many poor quality powders do, creating false economies).
Chai Tea has been growing in demand in the UK for the past 5 years. We have been asked about Chai Tea Latte several times, but hadn't until now found the right one. There are many Chai Tea Lattes out there that have too much sugar, too much fat and not enough Tea. Our aim has always been to have products that taste like they should, and a Tea Latte should taste like Tea not just bucket loads of sugar!
We are big fans of Teaforia products. They feature finely ground tea, which means that you get to enjoy 10x the health benefits of tea. You aren't just brewing tea and throwing away the best part! You are consuming the whole leaf. Award Winning Teaforia's Gourmet Tea blends are always superior in taste and have layers of flavour that other products only dream of.
If you are ready to give Chai a try, drop us a line! If you already do Chai but are wanting something different, special and a taste that's like no other, drop us a line too!
FREE SAMPLES AVAILABLE SO GET IN TOUCH TODAY! (or email us at enquiries@bubbleteahousecompany.com)